Canadian TESOL Certificate Program with Practicum (125 hrs)
Recognized by TESL Canada for Professional Standard One Certification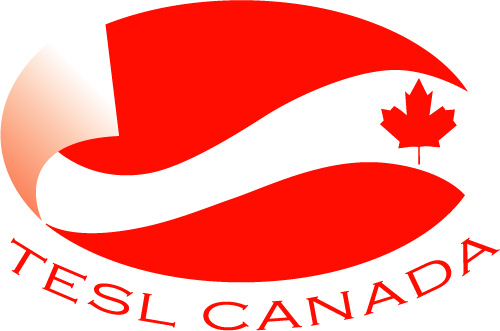 The Canadian College of Educators' Teacher of English to Speakers of Other Languages (TESOL) Certificate program with Practicum is for those seeking a distance education TESL Canada Professional Standard One Certification program. It includes 100 hours online TESOL training, a 5-hour in class session on Pedagogy and Practicum preparation, 10 hours of guided class Observation, and 10 hours of supervised and evaluated Practice Teaching. 
This Program is Recognized by TESL Canada for Professional Standard One Certification. For TESL Canada Professional Standard Two Certification and/or TESL Ontario Language Instructor Accreditation please see our 300+ hour in class TESL Diploma Program.
TESOL Certificate with Practicum Program Overview:
100 hours online

(TESOL Methodology)

25 hours in class (Pedagogy & Practicum)
Online Component:
The 100 credit-hours of distance education provides a solid foundation for Teaching English to speakers of other languages in Canada. It also includes a comprehensive introductory module in Teaching English Overseas with country profiles worldwide for those who may want to teach and travel. 
TESOL Methodology topics include: The communicative approach, being a good teacher and learner, children versus adult learners, student levels, lesson planning, describing language, teaching grammar, teaching reading, teaching writing, teaching speaking, teaching listening, teaching pronunciation, ESL games and activities, classroom management, text books and materials development, assessment and testing, teaching English for special purposes.
In Class Component:
Pedagogy topics in the one day (5 hours) in class include: historical perspective on second language teaching, models of second language acquisition, learning strategies and styles, factors affecting language learning, adult teaching and learning principles, intercultural awareness and communication, philosophy of teaching, Canadian Language Benchmarks & LINC Curriculum, professionalism in TESL, TESL Canada membership and certification.
The 20-hour practicum is comprised of 10 hours of class observation and 10 hours of supervised practice teaching. Students may opt to obtain their own preferred practicum location/Mentor Teacher or be placed by the college's Practicum Supervisor. Locations and options are presented and discussed during the one-day in class with the Practicum Supervisor. *Any Languages Canada accredited language school or publicly funded adult ESL program in Canada is an accepted practicum location.
Length of the Program:
The program can be completed in just two months or up to one year. You decide the pace. You will have six months from the time you register to complete the online modules and up to one year to complete all the program modules required to graduate. The online modules should be successfully completed prior to participating in the one-day in class session and before beginning any Practicum.
Class Schedule:
The online modules are completely self-directed, go at your own pace, and can be studied from anywhere with an Internet connection. The one-day (5 hours) in class sessions are held at the College every six to eight weeks on a Saturday. You may contact the College for upcoming session dates. Practicum sessions are scheduled on an individual basis with a TESL Canada certified Mentor Teacher.
Program Admission Requirements:
A minimum 3-year Canadian university degree, or equivalent, and acceptable proof of English language proficiency. *The accepted English language proficiency requirements for program admission are the same as TESL Canada.
Registration:
Once your application has been approved (download or request application form below) you will be issued an official letter of acceptance, registered in the program, and be provided with an ID and a password, which is unique only to you. You will then be able to log into the program. At that time you will also be assigned an instructor that you may contact should you have any questions while logging in or completing the program.
Tuition Fee:
TESOL Certificate with Practicum (125 hours) – $995 CND 
What sets our program apart from other TESL Canada Professional Standard One Certification programs?
College Certificate – a recognized post-secondary credential that can only be issued by a government registered College

Any time start dates; no wait periods

Self-directed; go at your own pace

Convenience of being able to complete 80% of the program online from any Internet connection

Tuition fees are post-secondary and therefore tax exempt (no HST) and can be used as a tuition fee tax credit (T220A)

Graduates of this TESOL Certificate program can easily transfer and upgrade to our TESL Canada Professional Standard Two/TESL Ontario Certification program (TESL Diploma) offered every four months in class at the College

College Faculty of education experts with advanced degrees in Education, Linguistics, and TESL and 20+ years of teacher-training experience.

Canadian College of Educators has built a solid reputation in Canada and worldwide over two decades as a teachers' College that specializes in TESOL/TESL certification and accreditation
Download application form here or contact us at info@canadiancollegeofeducators.ca to receive an application by email.