Instructor Development Programs (IDP) Online
The Canadian College of Educators' Instructor Development Programs (IDP) are specifically designed for career college instructors and educational administrators seeking Additional Qualifications in Adult Education at the postsecondary education level.
"Education is the great engine to personal development." ~ Nelson Mandela

There are three Instructor Development Program options, each with a distinct professional focus. Each IDP program is comprised of 100 hours fully conducted online with any time start dates and allow participants to go at their own pace.
Upon completion of a course, the certificate and a transcript will be emailed. A hard copy of the certificate mailed to you can be purchased for $25.
Program Options:
Instructor Development Program (IDP Foundations)

Advanced Instructor Development Program (IDP Advanced)

Education Technology Instructor Development Program (EdTech IDP)

Program Overview:
INSTRUCTOR DEVELOPMENT PROGRAM (IDP Foundations)
The 100-hour Instructor Development Program provides a solid foundation in private sector adult education with a focus on professionalism, instructional design, lesson planning, and assessment. It is comprised of three online courses:
Professional Practice: Teaching in Private Career Colleges – IDP101 (20 hours) This course introduces the subject of Adult Education specifically in the Private Career College sector. It is designed for field experts in any field who are or may plan, administer, and deliver instruction to adults in a Canadian Private Career College. Units include: 1. Introduction 2. Adult Education in Canada and First Nations 3. The Private Career College Sector, 4. Professionalism and Ethics 5. Teaching vs. Learning 6. Adult Learning Styles 7. Coping with Stress 8. Time Management. Course Evaluation: Online tests and quizzes.
Designing Instruction for Adult Education – IDP102 (40 hours) This course introduces various instructional theories, practices and strategies of Adult Education. It further focuses on the decision making instructional strategies, a step-by-step design of an instructional unit, and facilitation of various instructional methodologies. Units include: 1. Introduction; 2. Purposes of Education and Training; 3. Expectations and Constraints; 4. Learning Outcomes and Objectives; 5. Evaluation of Learning; 6. Selecting Instructional Material; 7. Sequencing Instruction; 8. Lesson Planning; 9. Instructional Strategies; 10. Evaluation of Instruction. Course Evaluation: Online tests and quizzes.
Assessment and Evaluation – IDP103 (40 hours) This course introduces assessment and evaluation strategies based on the theories and practices of adult teaching and learning. It further provides teachers with the possibility to self-reflect on their own teaching. Units: 1. Introduction; 2. An Individual Education Plan; 3. Purposes and Tools of Learner Assessment; 4. Administering and Developing Assessment; 5. Rubrics; 6. Evaluation Theories; 7. Student Evaluation Tools; 8. Testing and Grading Practices; 9. Teacher Evaluation; 10. Supporting Students with Special Needs. Course Evaluation: Online tests and quizzes.
Upon completion of the 100-hour online Instructor Development Program (IDP) graduates will be able to:
Demonstrate professional conduct in the classroom and workplace
Identify different levels of stress
Cope with job-related stress
Manage time better
Develop a personal time schedule
Recognize the different learning styles in adults
Design professional lesson plans
Apply various methods of instruction
Apply alternative approaches to instructional design
Set course objectives and learning outcomes
Incorporate styles techniques into lessons
Integrate instructional technology into lessons
Select appropriate instructional materials
Sequence material effectively
Apply classroom management skills
Administer and design assessment
Assess and evaluate students
Use various models of evaluation
Align evaluation strategies with learning outcomes
Develop marking and grading schemes
Give structured feedback to students
Design and use rubrics
Design and administer tests
Give considerations to special needs learners
Tuition Fee: $500
ADVANCED INSTRUCTOR DEVELOPMENT PROGRAM (IDP Advanced)
For instructors who would like further training and development the IDP Advanced provides an additional 100 hours with a course focus on learning theory and facilitation.  The Practicum provides opportunity for instructors to get hands-on observation and classroom teaching experience with a more experienced instructor in their field and transforms the online program into a collaborative learning Capstone at the end. *Completion of the IDP Foundations is a pre-requisite to register in the IDP Advanced.
Theories in Adult Education – IDP104 (40 hours) This course looks at the more in depth study of Adult Education. It describes theories and practices in the field. Units: 1. Introduction; 2. Participation in Adult Education in Canada; 3. Academic Writing; 4. Adult Education Theories; 5. Learning Styles and Multiple Intelligences; 6. Creativity, Humour and Support; 7. Adult vs. Child Learners; 8. Principles of Adult Learners; 9. Teaching vs. Learning; 10. Philosophy of Adult Education. Course Evaluation: Online tests and quizzes.
Facilitating Adult Learning – IDP105 (40 hours) This course brings the theories closer into practice by describing community and institutional based education and their relationship to Adult Education. Participants will further learn about developing presentation and decision-making skills while facilitating groups and teams. Units: 1. Introduction; 2. Diversity in Adult Education, 3. Important Trends in Adult Education; 4. Critical Thinking; 5. Leadership; 6. Facilitating Groups and Teams; 7. Community and Adult Education; 8. Non-verbal Communication; 9. Motivating Students; 10. The Future of Adult Education. Course Evaluation: Online tests and quizzes.
Instructor Practicum – IDP106 (20 hours) This course collectively brings the knowledge and skills acquired in the previous courses into practice. It provides hands-on practical experience in either a traditional classroom or e-learning environment. The Practicum may be completed in class or online and is comprised of 10 hours of observation and 10 hours of teaching.
Tuition Fee: $500
EDUCATION TECHNOLOGY INSTRUCTOR DEVELOPMENT PROGRAM (EdTech IDP)
The latest addition to the Canadian College of Educators' IDP series has a focus on Education Technology and includes courses in teaching and designing an online course and social media management. The program is suitable for newbies as well as tech-savy instructors and educational administrators. It is designed to help bridge the gap between Education and Technology for the professional educator.
Technology for Teaching – IDP 107 (20 hours)
In this course participants will explore a wide range of teaching technology tools and apps. There are over 20 technologies for educators introduced in the course, and they can be used for both teaching children or teaching adults. Participants will be introduced to the current technological trends and learning tools in eLearning including virtual teamwork, social learning tools, and e-Assessment. Some examples include: Zoom, Skype, Big Blue Button, Google Meet, Google Classroom, Google Docs, DropBox, YouTube, Pinterest, Slide-Share, TED-ED, Livebinders, Quizlet, Planboard, Animoto, and more!
Upon completion of this course instructors will be able to incorporate a variety of educational technology in their teaching.
Teaching and Designing an Online Course – IDP 108 (20 hours)
This course guides participants through the step-by-step process of the online design of an instructional unit as a final product. Topics include: the features of an effective online course design, hurdles in online teaching/learning, learning styles, Central Management Systems (CMS), forms of assessment, uploading files, graphic organization and basic terminology. Evaluation: project – online course outline.
Upon completion of this course participants will know how to effectively teach and design an online course and will have their course uploaded on the Internet.
Social Media Management – IDP 109 (60 hours)
This comprehensive course is for those who would like to learn about a wide variety of social media. Participants will be introduced to the duties and roles of a community manager. They will learn how to establish, navigate and monitor current online communities and will learn to deliver strategies for community outreach in order to effectively deliver personal and organizational objectives. Topics include: roles and responsibilities of the social media manager, social media foundations, building portfolio, social networking, targeting audience, integrating various social media, and monitoring tools. Evaluation: Online tests and quizzes.
Social Media outlets introduced in this course include: You Tube, Flickr, Twitter, Facebook, LinkedIn, UStream, Vimeo, SlideShare, WordPress, Blogger, Technorati, Tumblr, OnlyWire, Digg, StumbleUpon, Location-Based Networks, Aggregation Tools, and Console Gaming Networks.
Upon completion of this course participants will know how to effectively manage a wide variety of social media.
Tuition: $500
How the online programs work:
All courses are fully conducted online. Upon registration you will be sent a unique user name and password within 48 hours to your email by your appointed online instructor who will be there to support you from beginning to end. You have one year from the time of registration to complete the program. All journals and assignments are to be submitted by email unless other arrangements are made. A passing grade of 70% is required for all online quizzes, journals and assignments to move from one module to another and to obtain your Certificate. You work at your own pace and can do so from any Internet connection. Upon successful completion of the program your transcript is electronically issued immediately and your IDP Certificate is mailed to you.
Hardware Requirements and Internet Access:
All you need is a computer with an Internet connection and an email address. Please note that some of the topics require speakers to hear audio/video presentations.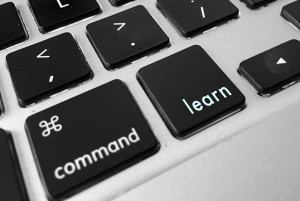 How to Purchase and Register: Simple, safe, secure, using the "Add to Cart" button below. Please allow up to 48 hours for your course registration to be processed and for you to receive your user name and password by email.
Instructor Development Program (IDP Foundations)




Advanced Instructor Development Program (IDP Advanced)





Education Technology Instructor Development Program (EdTech IDP)