Both full-time and part-time TESL Diploma programs starting September, 2017. Next information session Wednesday, August 9th from 6:30 p.m. to 7:30 p.m.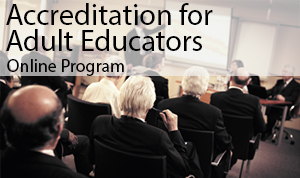 Certificate in Adult Education nationally recognized by the Canadian Society for Training and Development. Adult educator certification for anyone who plans, administers, delivers training and education to adults.
Read more »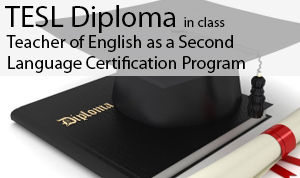 Become Certified to Teach English as a Second Language to visitors and newcomers to Canada… or go abroad and travel the world! Recognized by both TESL Ontario and TESL Canada.
Read more »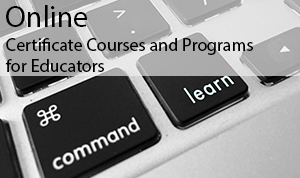 Edupreneurship, Curriculum Development, Teaching TOEFL and IELTS, Teaching and Designing an Online Course, Exam Invigilation, Teaching English for Special Purposes and more!
Read more »