Certificate in LGBTQ2S+ Communities and Inclusion
In this 100-hour online course, you will be introduced to the LGBTQ2S+ community. You will learn about the LGBTQ2S+ movement including the concept of gender as a social construct. Topics include the history, society and the health connection, social justice, inclusive curriculum and supporting and teaching LGBTQ2S+ students.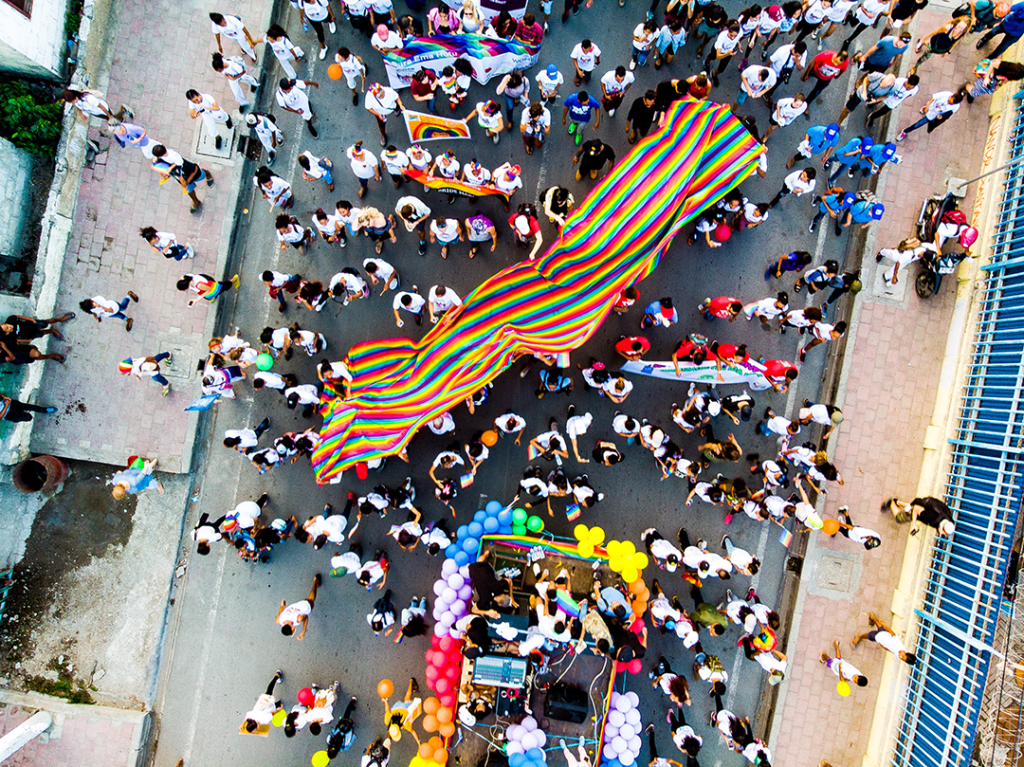 Course Description:
 The course consists of four units:
 Unit 1: Introduction
This unit will introduce the current terms of reference related to LGBTQ2S+ communities and individuals who identify as LGBTQ2S+ in Canada and abroad. This unit will explore the concept of gender as a social construct. It will also explore the history of this movement.
Unit 2: Society and the Health Connection
This unit will explore the health-related issues in the LGBTQ2S+ community including cultural sensitivity, safety and competence. It will explore equity, the mental health challenges the LGBTQ2S+ community might face and social justice as contributing factors to the health and well-being of the community.
Unit 3: LBGTQ2+ in the Workplace
This unit explores various aspects of fostering a diverse and inclusive workplace culture for LGBTQ2S+ employees. It covers topics such as creating a diverse workplace culture, addressing discrimination and harassment, overcoming barriers, and effectively responding to incidents. The participants will learn to cultivate an inclusive and supportive environment for all.
Unit 4: LBGTQ2+ in Education
This unit introduces the topic of LGBTQ2+ inclusion in education, covering key subtopics such as the unique challenges faced by LGBTQ2S+ individuals in educational settings, strategies for creating an inclusive curriculum, practical guidance for supporting LGBTQ2S+ students and exploring innovative teaching approaches. It will include resources that aim to create safe, affirming, and empowering learning environments for all students.
Evaluation:
In the program, there are 4 online quizzes (required) and many journaling opportunities and reflections that are optional for additional training and critical thinking on topics of special interest. You must receive at least 70% on all quizzes to pass the course and can have unlimited attempts at the quizzes.
Length of the Online Program
You will have six months from the time you register to complete the program. You can finish it in weeks, months, however you wish to pace yourself. It is entirely up to you!
Certificate and Transcript
When you finish the program, you will be immediately issued a transcript of completion and your Certificate in Indigenous Awareness from the Canadian College of Educators by email. A hard copy of the certificate to be mailed to you can be purchased for $25. 
Registration
Once you register (below) you will be provided with an ID and a password, which is unique only to you, by email once your registration has been confirmed. You will then be able to log into the program. At that time, you will also be assigned an instructor that you may contact should you have any questions while logging in or completing the program.
How to Purchase and Register
Simple, safe, secure, using the "Add to Cart" button below. Please allow up to 48 hours for your course registration to be processed and for you to receive your username and password by email.
Tuition Fee: $500 CND