Mindful Education Programs
All of our mindful education programs are fully online, have any time start dates, and allow participants to go at their own pace. Mindful education programs are based in neuroscience, mindfulness principles and positive psychology and considered one of the more modern and effective approaches to teaching. These methodologies also have researched-based evidence that they lead to emotional resilience, academic success, and personal growth for both the student and teacher.
We offer three program options:
Certificate in Mindful Teaching (K-12) – 100 hours
Certificate in Mindfulness Based Adult Education (MBAE) – 100 hours
Diploma in Mindful Education; combines both of the above programs to teach both children and adults – 200 hours
Certificate in Mindful Teaching
Based in neuroscience, mindfulness principles and positive psychology, the goal of the mindful teacher course is to help educators build a foundation that will support their students in achieving academic and personal success including overall resilience, self-awareness, and responsible decision making, and to help students to:
cultivate positive behaviour
improve learning
improve performance
improve their relationship with themselves and others
improve focus
improve self-regulation
articulate their thoughts and emotions
express and manage anxiety and depression
The program consists of two sections: Mindful Foundations and Mindful Teacher
Section One: Mindful Foundations
This section introduces the history, principles and current trends in mindfulness including present moment awareness, attention, and intention. Participants will be introduced to a range of secular practices and techniques that will help them transform the world around them. This includes breathing techniques, mindfulness as a treatment protocol and meditation. Digital mindfulness and resources are included.
Mindful Foundations consists of four modules: 
History and Origin
Recently, mindfulness practices have been credited with many exciting benefits but mindfulness elements appeared in many ancient civilizations. This session explains the origins and how the ancient wisdom relates to our modern day understanding and application of mindfulness. 
Foundations
Mindfulness practices are guided by core principles including present moment awareness, attention, and intention. This session explains the influences on mindfulness from positive psychology, compassion, and emotional intelligence.
Techniques and Tools
Attention to breath may bring calm and refuge from ruminating thoughts and difficult feelings. Breath is also one of the key players of mindfulness and meditation. This session explains breathing techniques in relation to different kinds of meditation and mindfulness as a healing tool in various treatment protocols. 
Practice
There is no learning without practice. This hands-on session introduces tangible mindfulness practices, provides information on how to manage our 'autopilot' responses, be digitally responsible and how to sustain the mindfulness practice. 
Section Two: Mindful Teacher
This K-12 specialized section helps educators incorporate mindful techniques into their curriculum and individual lessons, and thus, promotes an increase in executive functioning of their students including working memory, planning, organization, and focus. Other benefits include emotional regulation, increased attention, and the development of healthy self-esteem. Both, teachers and students will learn to navigate intense emotions and develop positive states of mind.
Mindful Teacher consists of five modules:
Introduction
This section provides an overview of the core principles of mindfulness and offers their application in education. It shows evidence of how teaching mindfulness cultivates positive behaviour in children. 
Science behind Mindfulness in Education
It is exciting to know that recent studies into the benefits of mindfulness practices provide scientific evidence. This session introduces the findings of neuroscience in the relationship to education.
Mindful Education
This session explains what we understand by mindful studying and what it can mean to different age groups. It touches on conscious connectivity as a factor in digital mindfulness and introduces elements of a mindful lesson. 
Linking Mindfulness to Curriculum
This purely practical session offers teachers tools and sample activities that will help them incorporate mindfulness into their teaching with ease. This session is divided into four sections based on the age group.
Compassion for Teachers
Based on self-compassion principles, mindfulness and stress management, this session offers teachers tools on how to sustain balance, care for their students while taking care of themselves and avoid burnout.
Certificate in Mindfulness Based Adult Education
Mindfulness has been incorporated into the K-12 curriculum with a lot of success providing students and teachers with tools that will serve them beyond the classroom and for the years to come. The use of the techniques and strategies is not limited to children and can be easily and with great success adapted for an adult student.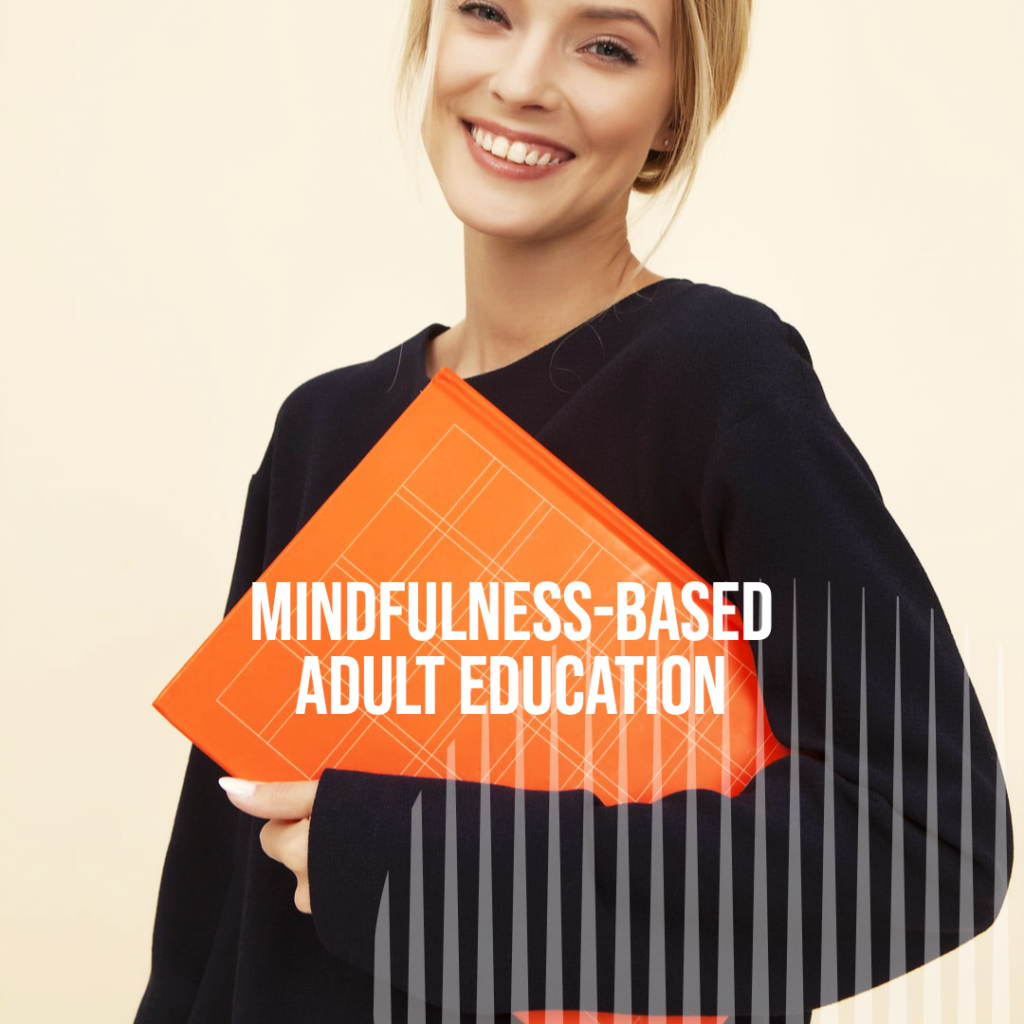 Numerous studies have found that practicing mindfulness causes changes in the brain regions concerned with memory consolidation, meta-awareness, and emotion regulation. 
With Mindfulness students can: 
improve their time management
reduce physical and mental stress
improve memory and brain health
pay attention to the eating habits
sleep better
Mindfulness Based Adult Education focuses on the implementation of mindfulness for students in colleges, universities, and continuing education. It introduces strategies and practical tools educators can use to enhance teaching, learning and awareness of their adult learners. Through mindfulness practices students and educators may:
improve their creativity
increase productivity
improve decision making
improve memory and focus
This program is divided into five modules:
Foundational Principles
This section of the course introduces the principles and the benefits of mindfulness. It discusses the pillars and the essence of mindfulness and how they relate to higher education. The topics taught will provide educators with the background knowledge and practical tools they can use in their classroom and their own life.  This section culminates with a short quiz. 
Instructing Mindfulness
Instructors, professors, and teachers take different roles in the classroom. This part of the course will discuss the roles of a mindful instructor as a mentor, advisor, leader and a compassionate listener. The topics will discuss meditation and its application in education and real life. This section culminates with a short quiz. 
Building Emotional Empowerment 
This section of the course will look at the positive and negative side of stress, neuroplasticity of brain and the breath as a calming anchor. It will provide educators with tools to help their students deal with challenging emotions such as anger and regret. This session will include a short quiz that will review the core principles presented in this section.
Mindfulness in Practice
This session of this course includes mindfulness related activities, themes, and topics instructors, teachers and professors can incorporate into their lessons regardless of the subject matter. It includes mindfulness in curriculum design, mindful learning and mindfulness in the digital world. This session will include a short quiz that will review the core principles presented in this section.
Resilient Educator
This part of the course serves as a help desk. It includes real- life situations any educator might face with practical tips on how to how to remain resilient, deal with challenges in the classroom and prevent burnout. This session will include a short quiz that will review the core principles presented in this section. 
Diploma in Mindful Education
This Diploma program combines both of the above Certificate programs in one higher academic credential to apply to teach both children and adults. Participants will complete all of the above courses and modules of the certificate programs to be awarded the diploma.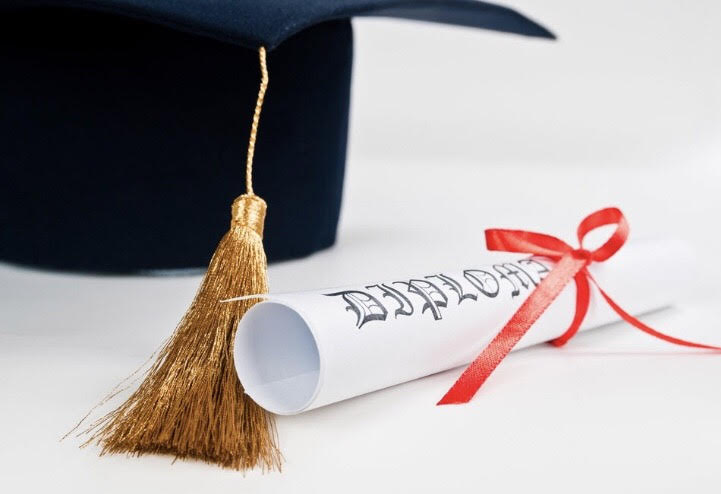 How the Online Programs Work
Mode of Delivery:
All of our mindfulness education programs are fully online in asynchronous format that allows for any time start dates and participants to go at their own pace. For every program an online instructor is also assigned for academic support and technical assistance through the program.
Technical Requirement:
The program is accessible from anywhere with an Internet connection, including mobile devices such as smart phones and tablets.
Program Duration:
You will have six months from the time you register to complete either certificate program and up to one year to complete the diploma program. You can finish it in weeks, months, however you wish to pace yourself. It is entirely up to you!
Receiving Certificate/Diploma:
Upon completion of the program your certificate/diploma is emailed to you in digital format for you to print and frame or add to your portfolio, along with your official e-transcript. A hard copy of the certificate/diploma mailed to you with an official gold seal of the college affixed can be purchased for $25. 
Admission Requirement:
This is an open access program for as it is considered professional development and an additional qualification for educators.
Tuition Fees:
Certificate in Mindful Teaching – $500 CND
Certificate in Mindfulness Based Adult Education – $500 CND
Diploma in Mindful Education – $1000 CND 
Registration:
Once you register (below) you will be provided with an ID and a password, which is unique only to you, by email once your registration has been confirmed. You will then be able to log into the program. At that time, you will also be assigned an instructor that you may contact should you have any questions while logging in or completing the program.
How to Purchase and Register: 
Simple, safe, secure, using the "Add to Cart" button below. Please allow up to 48 hours for your course registration to be processed and for you to receive your username and password by email.
Certificate in Mindful Teaching $500


Certificate in Mindfulness Based Education $500


Diploma in Mindful Education $1000