Certificate & Diploma in Education Support
~online training programs for Educational Assistants and other Support Staff~
This online learning program series has been designed for those who wish to have specialized post-secondary education and training to volunteer or pursue a career as an Educational Support/Assistant or who are already working in the field and want to upgrade their qualifications. Though many positions for educational assistants and other support staff in schools require only a high school diploma for employment, a college-level education and Certificate or Diploma in Education Support is a definite asset that can also serve as a valuable additional qualification for those entering or growing in the field. Through a series of online course modules participants develop key aptitudes, knowledge, and skills needed to support children and youth with special needs during their educational experience and work closely with other educators and administration.
Certificate in Education Support:
The 100-hour online Certificate in Education Support program is comprised of two sessions and ten asynchronous course modules. It can be taken as a stand-alone Certificate program or as a micro-credential of the Diploma program.
Diploma in Education Support:
The 200-hour Diploma in Education Support program is comprised of four sessions and 20 asynchronous course modules.
About the Sessions:
All sessions have any time start dates. You may enroll one session at a time (occasional study), two sessions concurrently (part-time studies), or all four sessions concurrently (full-time studies).
About the Online Course Modules:
All modules are 10 hours self-directed and allow participants to decide their own pace and study schedule. Course modules have any time start dates and are always accessible. Participants have up to 6 months to complete each session; however, the full program can be completed in less than 6 months by completing more sessions concurrently. There are journaling prompts, reflections, and a final test in each module. Participants are allowed more than one attempt at the tests to achieve a passing grade or to improve on their grade.
Program Sessions & Modules by Topic:
Session 1
Introduction to Education Support
Technology in Education
Essential Communications Skills
Introduction to Child Psychology
Safety in an Educational Setting
Session 2
Personal and Interpersonal Dynamics
Developmental Psychology
Adaptive and Assistive Technology in Education
Inclusion and Diversity
Nutrition
Upon completion of Sessions 1 & 2 you will be issued your Certificate in Education Support and official transcript. 
Session 3
English as a Second Language (ESL) 
Communication Exceptionalities 
Autism Spectrum Disorder 
Behaviour and Mental Health Exceptionalities 
Physical and Multiple Exceptionalities 
Session 4
Learning Strategies 
Transition Planning 
Classroom Skills 
Emotional Resilience 
Career Planning 
Upon completion of Sessions 3 & 4 you will be issued your Diploma in Education Support and official transcript. 
Admission Requirements: 
Minimum high school diploma. 
Tuition Fees: 
The tuition fee for each session is $450. 
How to Register: 
Simple, safe, secure, using the "Add to Cart" button below. Please allow up to 48 hours for your registration to be processed and for you to receive your username and password by email. By registering online you are attesting that you meet the admission requirements.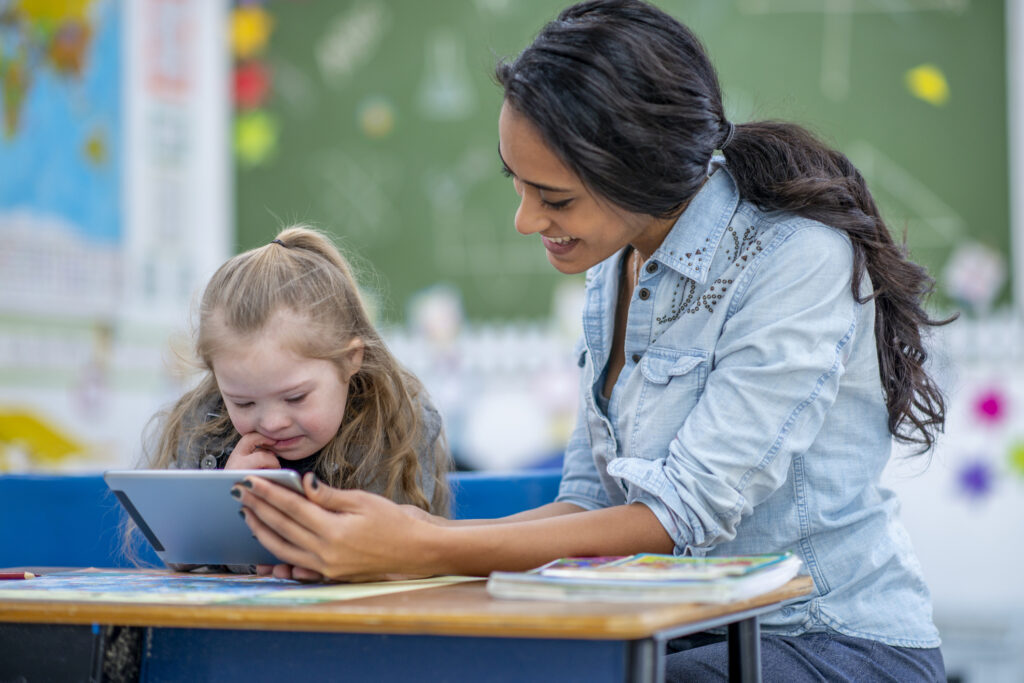 About Education Support in Canada:
Example job titles for educational support workers include but are not limited to: Educational Assistant, Educational Resources Assistant, Educational Resource Worker, Lunchroom Supervisor, Program Assistant, Special Education Assistant, Classroom Aide, Teacher's Aide, Teacher's Assistant, Teaching Assistant, Staff Assistant.
Example duties such positions may require performing include but are not limited to:
Assist students with lessons under direct supervision of classroom teacher
Monitor and report to classroom teacher on student progress
Assist in preparation of learning materials and environment
Accompany and supervise students during activities in school gymnasiums, laboratories, libraries, resource centres and on field trips
Assist special needs students, such as those with mental or physical disabilities, with mobility, communication and personal hygiene
Prepare classroom displays and bulletin boards
Operate or assist teacher in operation of projectors, tape recorders and other audio-visual equipment and office equipment such as photocopier, fax machine and computer
Carry out behaviour modification, personal development and other therapeutic programs under supervision of professionals such as special education instructors, psychologists or speech-language pathologists
Work with special needs students using techniques such as sign language, Bliss symbols or Braille
Monitor students during recess, at noon hour or during the day
May assist with marking of tests and worksheets
Assist with classroom inventory
Assist in school library or office and perform other duties assigned by school principal.
[Source: NOC 6472]
Why seek a career in educational support?
First and foremost, it is a very rewarding career; you are helping children and play a very important role in the education system. The renumeration is usually well above minimum wage, and the employment benefits (including all the school holidays, summers off, medical insurance, paid sick days, and a pension plan for retirement) are also very attractive to those looking to join the education field.